Siding Replacement Services
Professional Home Siding Installation and Siding Replacement Services in Colorado
At Accurate America, we are proud to offer professional home siding installation and siding replacement services to residents of Colorado. Our team has the experience and expertise to ensure that your home's exterior looks and functions at its best. Whether you need wood siding replacement or are looking to update your home with new siding, we have the skills and resources to get the job done right. Contact us today to learn more about how we can help enhance the appearance of your home.

For our replacement siding services, we are proud to partner with Diamond Kote, a leading manufacturer of high-quality siding products who is committed to providing homeowners and professionals with some of the most innovative and reliable siding systems on the market. When you choose Accurate America for your siding replacement project, you can trust that you will be getting top-notch products and installation services.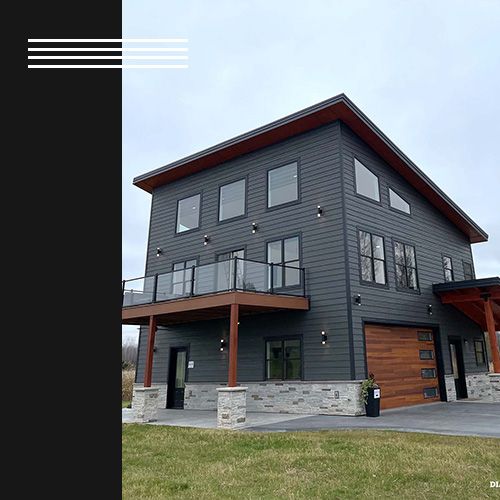 Installation of Siding Replacements For Homes
Siding replacements are necessary after a damaging storm, as they can help to repair and restore your building's exterior. If your building's siding has been damaged by a storm, it is important to have it repaired or replaced as soon as possible to prevent further damage from occurring. At Accurate America, we are experienced in storm damage restoration and can help you to assess the extent of the damage and prescribe the best solutions for repair.
Our Siding Replacement Process
When it comes to siding replacement for homes, our team follows a tried and true process to ensure that the installation is done correctly and efficiently. Here is an overview of the steps involved in our siding replacement process:

Consultation
During the consultation, our team will assess the condition of your building's exterior and discuss your needs and preferences for your siding replacement project. We will provide you with detailed measurements and estimates and answer any questions you may have.

Preparation
Before we begin the installation, we will take steps to protect your property and prepare the area for the siding replacement. This may include covering plants, furniture, and other items with tarps, and removing any existing siding or trim.

Installation
Our team of experienced professionals will carefully install the new siding according to the manufacturer's guidelines and industry best practices. We will pay attention to every detail to ensure that the siding is properly aligned and installed for maximum performance and longevity.

Cleanup
Once the installation is complete, we will carefully clean up the area and remove any debris. We will also perform a final inspection to ensure that everything is in good order and that you are completely satisfied with the results.
Benefits of Siding Replacements
Siding replacements offer a number of benefits for your property, both in terms of aesthetics and functionality. Some of the benefits of siding replacements include:

Enhanced Curb Appeal
New siding adds visual appeal to your building and can help to increase its value. With Diamond Kote, you can choose from a wide selection of standard colors as well as a custom color option.

Enhanced Durability
Quality replacement siding can protect your building from the elements, such as wind, rain, and hail, to ensure that your building remains in good condition over time. Diamond Kote's siding is designed to be scratch-resistant and comes with a 30-Year No Fade Warranty. Additionally, their RigidStack™ Siding is designed with a spline that allows the pieces to stack and lock together, providing up to 375% more strength than regular lap siding and offering superior protection against coastal winds and hail damage.

Protective Trims
Diamond Kote's Protective Trim System features nail fin products that can add visual interest to your home while concealing nail heads and eliminating the need for touch-up paint. They also have a line of mount blocks called RigidMount™, which includes built-in water management and nail fins for a flawless look.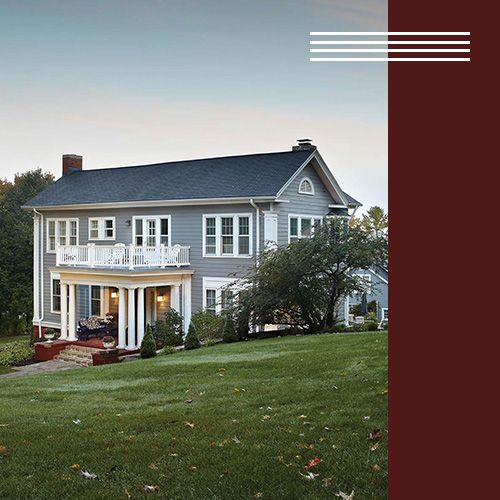 Choose Accurate America For Your Home Siding Replacement Project
At Accurate America, we are dedicated to providing the best siding replacement services in Colorado. Our team of highly qualified and experienced experts is equipped to handle all aspects of the siding replacement process, from assessment and repair to installation and finishing. We understand that siding replacements can be a significant investment for homeowners. That's why we offer free consultations with detailed measurements and estimates to help you understand the cost of your siding replacement project. Our team will provide you with everything you need to know within 60 minutes, and we are happy to answer any questions you may have. Contact us today and allow us to assist you in enhancing the exterior of your building with Diamond Kote's top-quality siding products.
ACCURATE AMERICA
Helping Property Owners With Their Exterior Construction And Restoration Needs Since 2010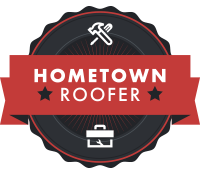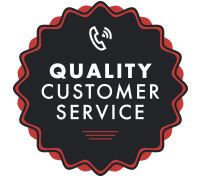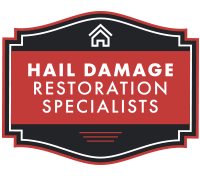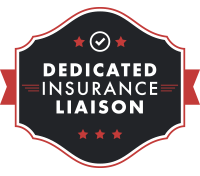 Siding Replacement Services
START PARTNERING WITH THE TOP EXTERIOR MAINTENANCE COMPANY TODAY