Holiday Home Maintenance Special
Holiday gutter maintenance services
Seasonal Gutter Maintenance
Your gutters are an important part of your home. Not only do they help move water safely away from your home, but they also work to keep out pests, debris, and more. Eventually, your gutters will need to be cleaned out in order to mitigate wear and tear caused by fallen debris. This can help reduce the risk of clogs, which can wreak havoc on your home's gutter system. Here at Accurate America, the top-rated roofing and gutter contractors, we know how important your home's gutters are, that's why we're offering our Holiday Home Maintenance Special. Contact Accurate America to take advantage of this deal and to schedule your gutter cleaning services today!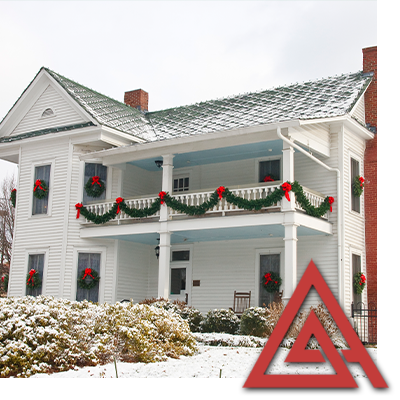 Gutter Services We Provide:
Gutter cleaning

Gutter repair

Gutter installation

Gutter maintenance

Gutter replacement

And more!
The Best Gutter Maintenance
Take care of your home this holiday season with professional gutter maintenance services from Accurate America. With our Holiday Home Maintenance Special, you can pay as low as $1 per foot! Our highly trained gutter technicians will work with you every step of the way in order to provide you with the best gutter solutions. Whether you need simple gutter cleaning services or complete gutter replacement solutions, Accurate America is ready to help you!
Accurate America has experience working with all kinds of homes and gutter systems, ensuring that you'll get the best possible gutter services for your home. When you need personalized gutter services, be sure to partner with the experts at Accurate America.
Contact us to answer any questions about our holiday gutter specials, and be sure to schedule your home inspection today!